How to download a portrait for Lumina Learning Practitioners
Please note that it is at the time when the portraits are downloaded, that the points are paid.
Step 1 Select Project Management from your dashboard and select the relevant project. In the project, click on the Downloads tab. Click on the name(s) of the Participant(s) whose Portrait(s) you wish to download and click Download Selected Files to select some files, or click Select All to select all the Participants in that project.
Important! Please note that 'Select All' will only select the Participants on the first page.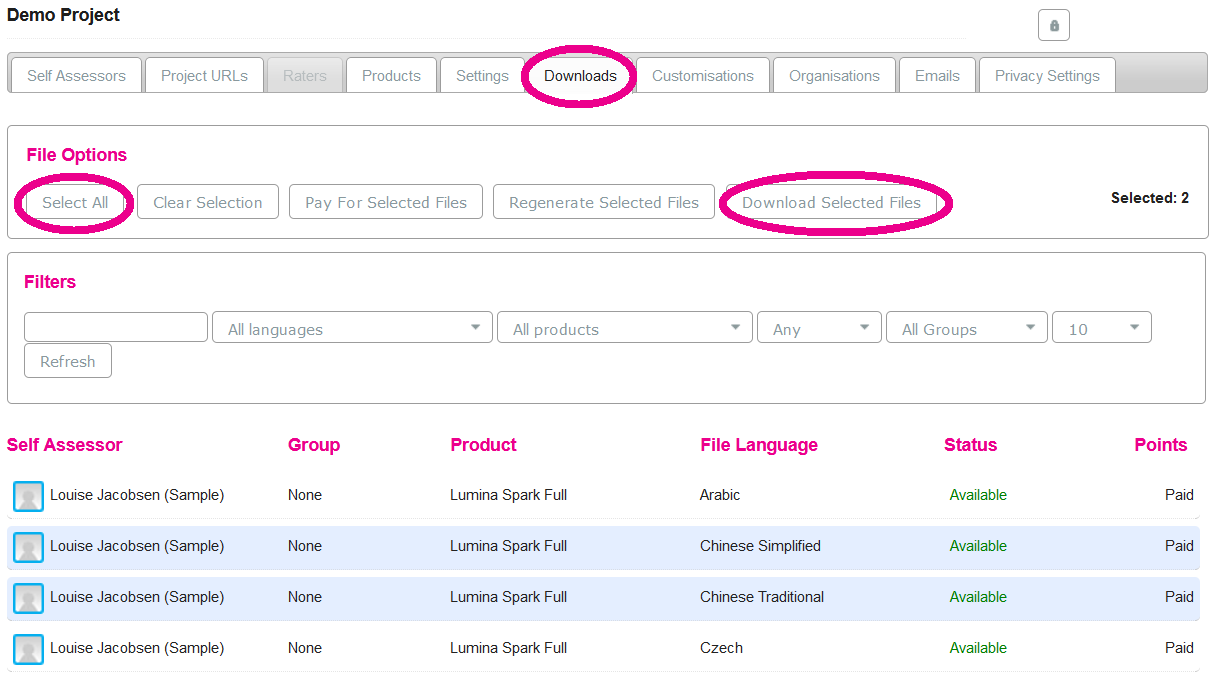 Step 2 Click Download.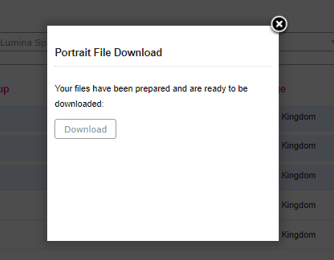 Step 3 You will see the files downloaded as a zip file from your browser. Click on the zip file at the bottom of your screen to open the PDF.