Getting Started as a Practitioner
How do I access my Practitioner Dashboard? (Access my Practitioner Profile)
Your Practitioner Dashboard is the starting point for accessing your projects, inviting participants to complete questionnaires and downloading portraits.
Visit your Lumina Services page by clicking here. If you are not already signed into your Lumina Account, you will be asked to sign in.
Under Lumina Services, select the Lumina Practitioner or Lumina Online button to open your Practitioner Dashboard.

If you have access to multiple Practitioner Dashboards in your Lumina Account, you will have a Practitioner button for each.


Your Practitioner Dashboard will open. From here, you can navigate to different areas using the buttons on your dashboard or by selecting options in the left-hand menu.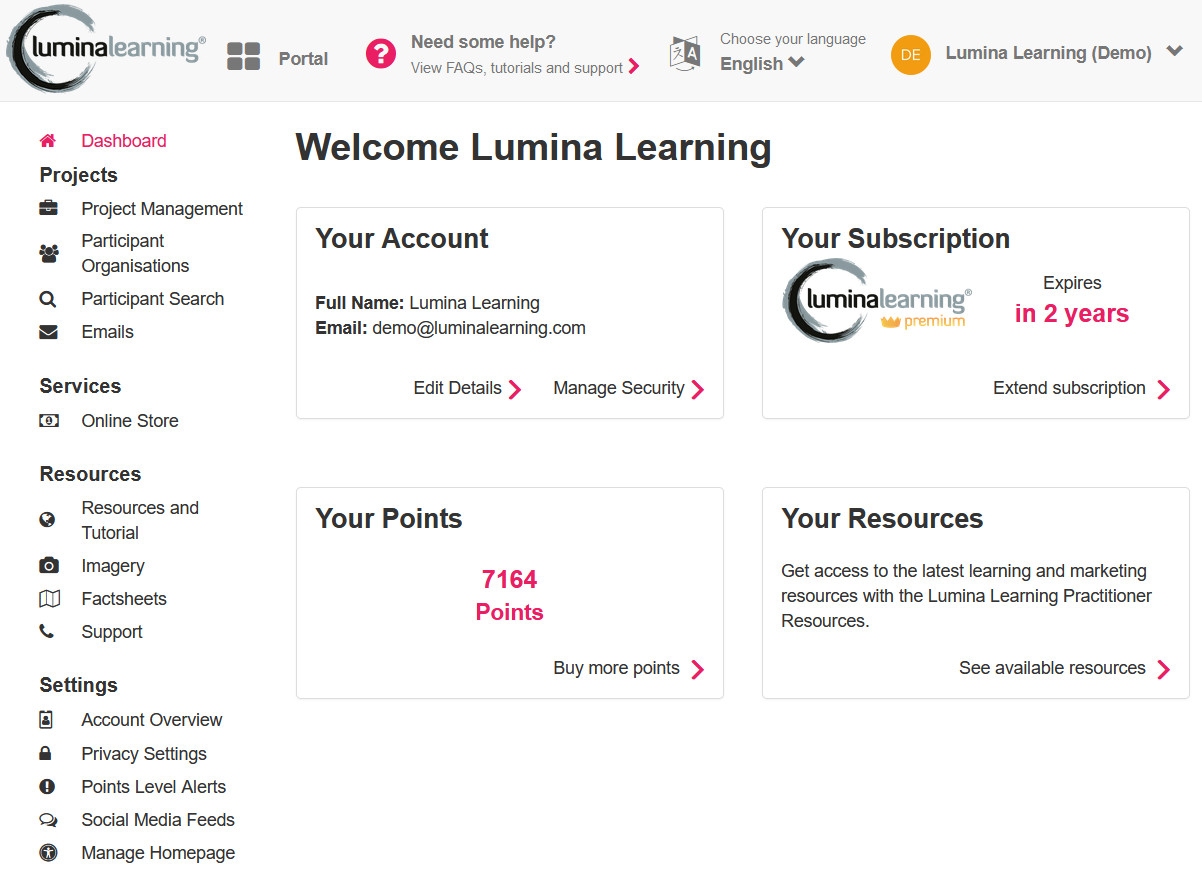 Next step: learn how to set up a project and invite Participants to complete a task or questionnaire by following these steps.