View Gift Recipients and generate Gift Portraits in the Lumina Gift Project
Lumina Gift is available to Premium and Enterprise Tier Practitioners
Step 1
Please log in and navigate to Project Management.
Step 2
Search for the Lumina Spark Gift project in the Project List.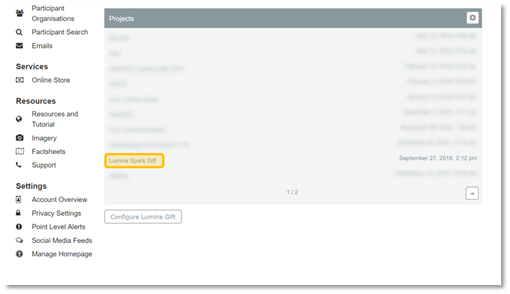 Step 3
Now you can see the Lumina Spark Gift project. This is the project that all Gift recipients will be added to.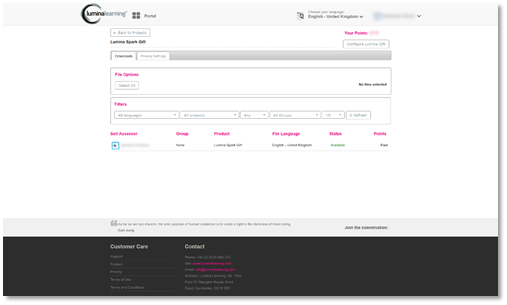 Note: this project cannot be deleted.
From this screen you can view any Gift participants and regenerate or download their Gift Portraits, just like in any other project.
By navigating to the 'Privacy Settings' tab, you can also choose to insert a Privacy Notice to your Participants. Inserting a Privacy Notice helps your Participants to understand which of their personal information you collect and how you will use it, and this is legally required by the European General Data Protection Regulation (GDPR) if you are established in the EU or gather personal information from people inside the EU.
Thank you for reading this user guide!