How do I sign in?
Sign in to the Lumina Portal to access your Lumina Portraits, Services and Settings
Step 1: Navigate to the sign-in page
Go to the sign-in page by visiting sso.luminalearning.com.
Alternatively, if you are already on the Lumina Learning website, select Log in at the top right-hand corner.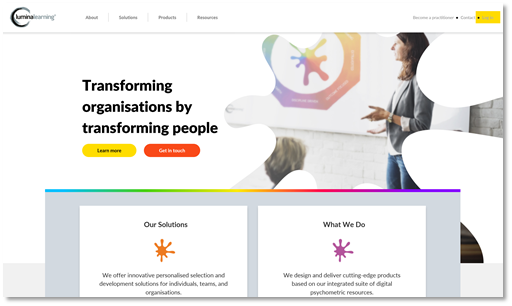 Step 2: Enter your Lumina Account credentials
Enter your Lumina Account username and password and select Sign in.
If you cannot remember your password, select Forgot password? and follow the instructions. For more help with resetting your password, click here.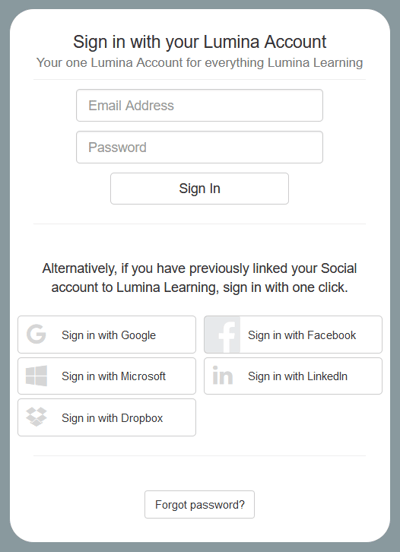 Step 3: Explore your Lumina Account
Click here to find out about the features of your Lumina Account.