Other Lumina Team features
How do I view the names of my team members?
Use the Lumina Team Viewer to view the Names of your Team Members
Navigate to your Team
Please log in, navigate to the Lumina Team Viewer and view your team.
View Team Members
You can view the names of all your team members by scrolling down to the Members list.
Here you can see your team members' dominant Spark aspects and colours, as well as where the average of the team is located.
You can also add new team members with the + Add Team Members button.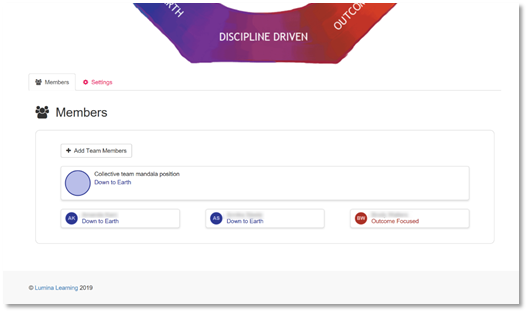 Thank you for reading this guide!