Manage your Projects settings
How do I change my project's language settings?
Learn how to change your project's language settings
Go to the Settings tab in your project. Select one or two languages in which you wish the portraits to be generated in this project.
All future portraits completed will be available for download in these two languages.
Note that this is irrespective of the language in which the Participant took the questionnaire.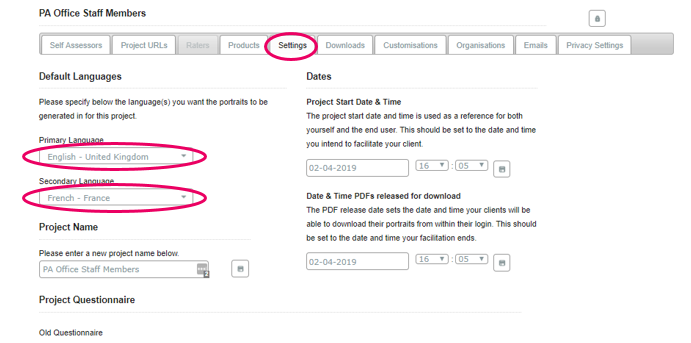 Other relevant links: