Manage your Projects settings
How do I add questionnaire introduction text?
How to add questionnaire introduction text to your project
You can add an introduction text to each of your projects that will be visible to your participants before they begin their questionnaire.
Navigate to your Practitioner Profile dashboard and open Project Management. Find out how to open Project Manager by clicking here.
Select the relevant project.
Inside the project, select the Customisations tab.
Add your desired message in the text box.
Click the save icon.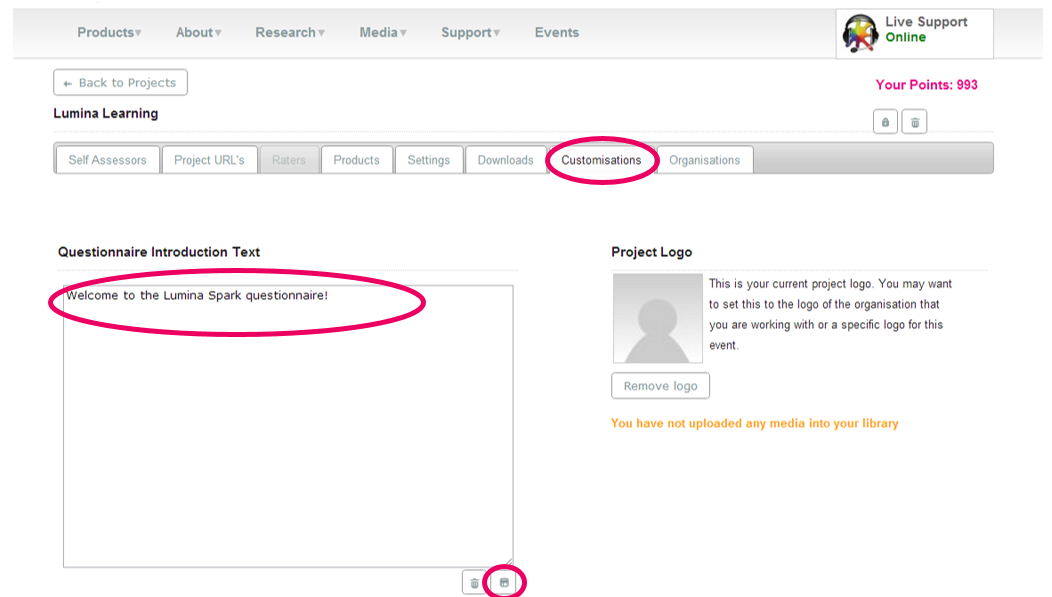 Your message will be displayed as follows when users in that project begin a questionnaire.