How do I access Knowledge Base?
Find out how to access Knowledge Base from your browser or your Lumina Account online.
From your Browser
You can access Knowledge Base by typing support.luminalearning.com on the URL search bar of your browser.


From your Lumina Account online
Head to www.luminalearning.com and click 'log in' on the top right of your browser window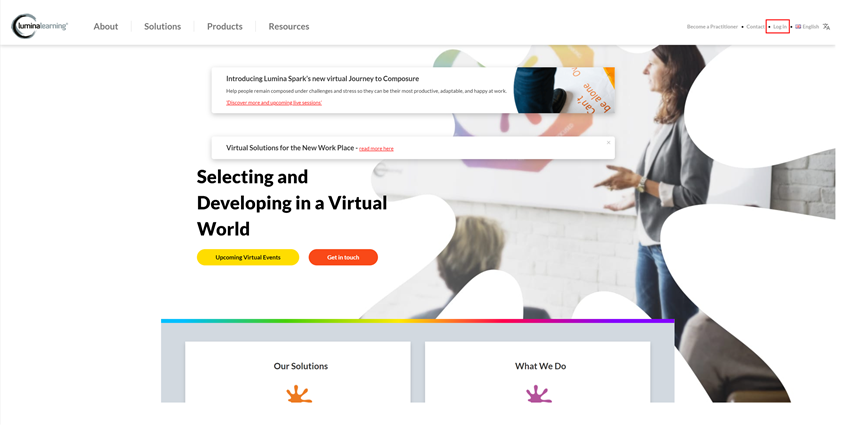 After clicking 'log in' from the Lumina Learning homepage, you will be directed to the Lumina Account sign on portal. There's no need to log in first. Simply click on the button labelled 'Need some help?' with the question mark icon to open Knowledge Base.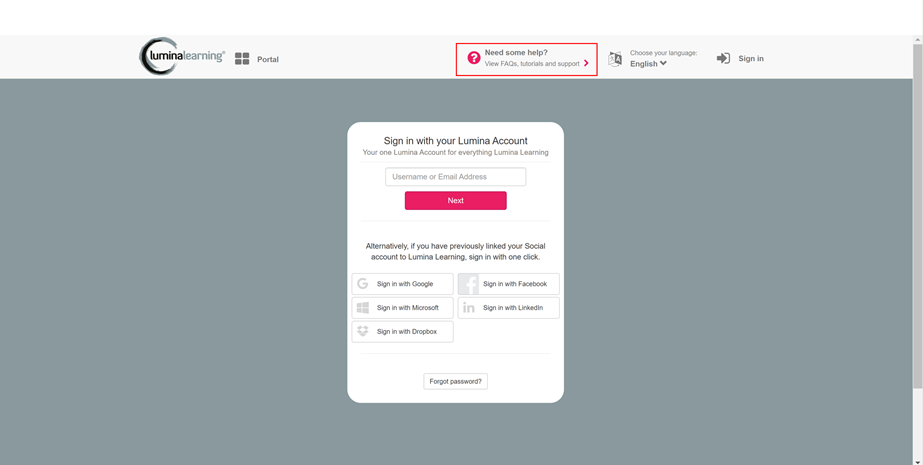 Once you have reached Knowledge Base you can use our defined categories to search for your questions, or type your question directly into the search bar and browse our FAQs, tutorials and support.