Use the Lumina Team Viewer to create a new Team
Navigate to the Lumina Team Viewer
Please log in and navigate to the Lumina Team Viewer.
Create a New Team
Press the + Create a New Team button near the top left of the page.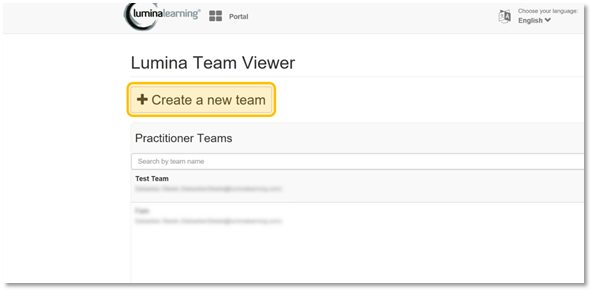 Click Enter a team name to input a name for your new team.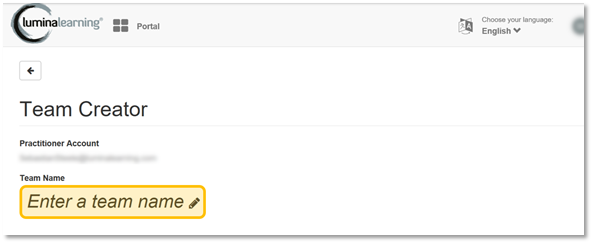 You will now see an interface to add new members to the Team. You can click on project Participants to add them to the team.
You can also search using the search bar at the top of the page or add all Participants from all of your projects by pressing Add All.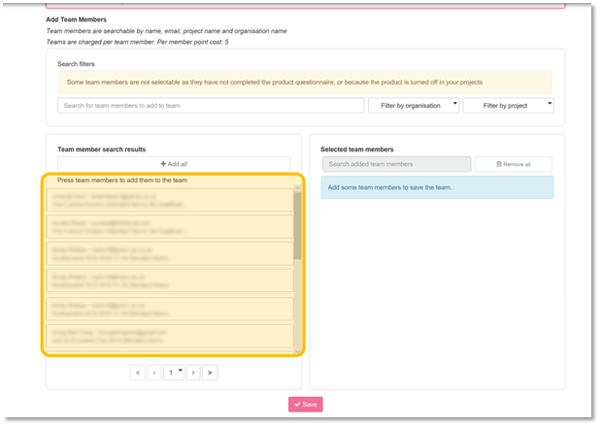 When you have selected team members, they will appear in the list on the right-hand side.
Please note that if you have team members who appear in more than one of your projects, you can choose which project to draw their Spark scores from.
If you are happy with your new team, press Save to view their Team Mandala in the Lumina Team Viewer.

You will have to confirm that you wish to complete the purchase of the Team Mandala, which is priced at 5 points per team member.
Please press confirm to continue. The points will be deducted from your Lumina Account.
You will now be able to see your Team Mandala in the Lumina Team Viewer. Please note that scores may take a few minutes to generate before they are displayed on the Mandala.
Thank you for reading this guide!