Create a Project, Invite Participants and Access Portraits
What is an organisation and how do I create one?
How to create an organisation
Why do I need to set up an organisation?
The organisation(s) will appear in a drop-down menu that your users see when they register to take the questionnaire.
You, as the Practitioner, choose which organisations are on the list.
When you create a new project, you will need to assign it to at least one organisation.
Organisations can be created before setting up a new project or during the project set-up wizard.
There is a default organisation called 'Not Applicable' already set up in your account when you start. This can be the organisation you use in circumstances where it's not necessary that Participants choose an organisation (e.g. friends and family).
Step 1: To create an organisation click on Participant Organisations and click the + sign.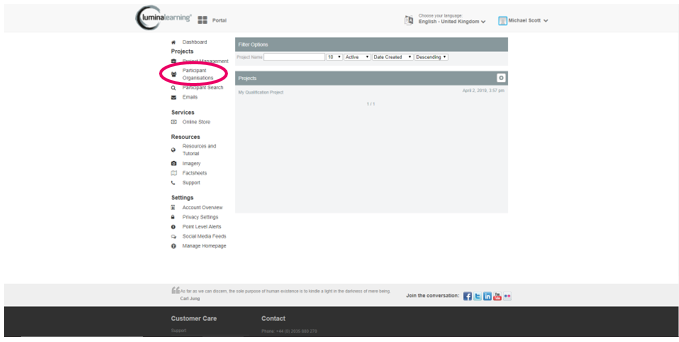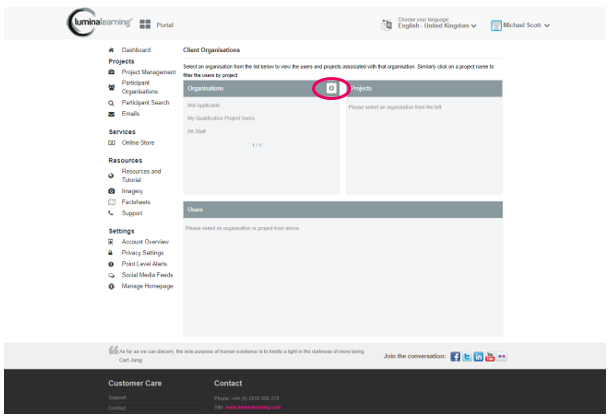 Step 2: Enter the name of the organisation and click Submit.