Coaching and Workshop Guides
How to access Sparking Up Your Workshop
'Sparking Up Your Workshop' is a resource that supports the Lumina Spark Practitioner community in the design and facilitation of Lumina Spark workshops.
It consists of a catalogue of quick and easy guides on how to run a range of workshop exercises in both face-to-face/virtual formats, with all the corresponding resources you will need. You will also find sample workshop agendas and ready-made PowerPoints that can help you structure your sessions.
To access Sparking Up Your Workshop, sign into your Lumina Account by visiting:
https://sso.luminalearning.com/
Alternatively, if you are already on the Lumina Learning website, select Log in at the top right-hand corner.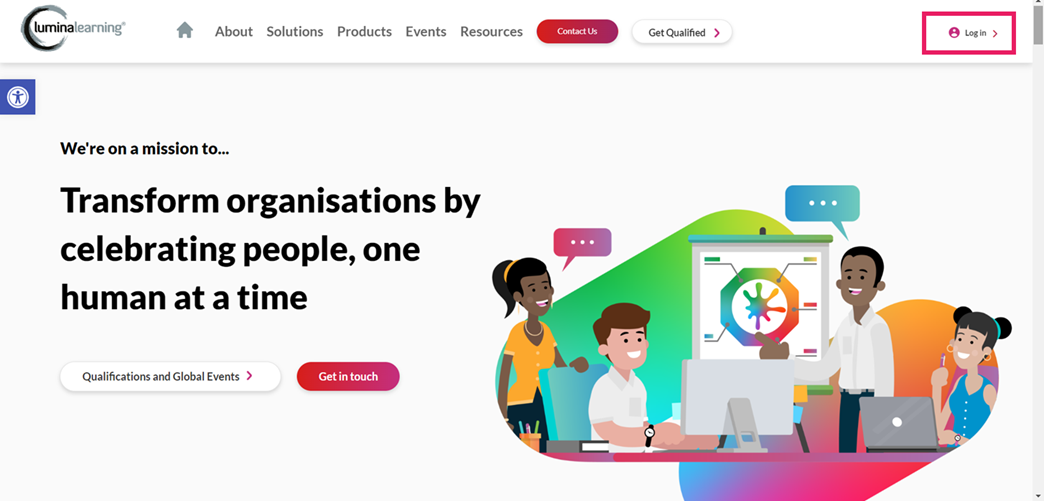 Navigate to your Practitioner Dashboard by going to the Lumina Services and selecting the Lumina Practitioner or Lumina Online button.

You will find Sparking Up Your Workshop under the Shortcuts section on your Practitioner Dashboard.