How do I enable Lumina Gift?
Enable Lumina Gift for a project
Lumina Gift is available to Premium and Enterprise Tier Practitioners
Step 1
Please log in and navigate to Project Management.
Step 2
Press Configure Lumina Gift, beneath the Project List.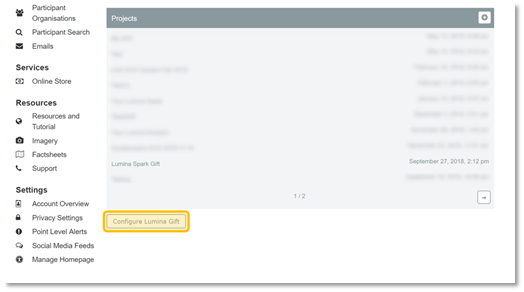 Step 3
To enable or disable Gift for a project, check or un-check the checkbox next to the Project in the list. Your changes will auto-save.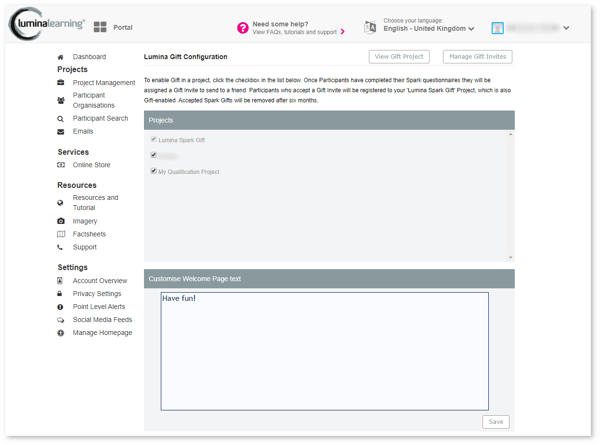 You can also customise the Gift Portrait's Welcome Page text. Make sure you press the Save button to save your changes to the Welcome Page text.
Thank you for reading this user guide!