How do I edit Team Viewer settings?
Edit settings in the Lumina Team Viewer
Navigate to your Team
Please log in, navigate to the Lumina Team Viewer and view your team.
Edit Team Viewer Settings
To edit Team Viewer settings, go to the Settings tab above the Team Member list.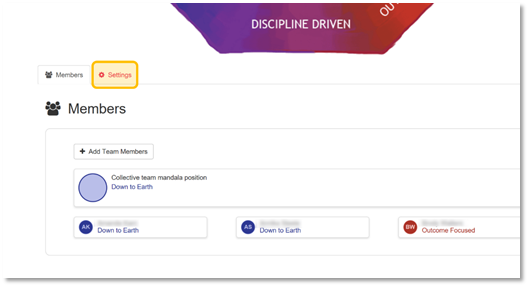 In the Settings tab you can change various properties of the Team Mandala, such as:
Showing initials
Using aspect colours
Showing project names
You can also show or hide different members of the team.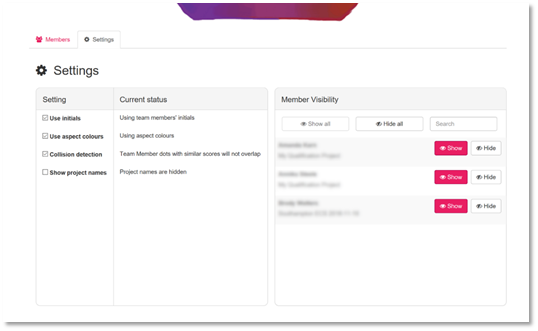 Thank you for reading this guide!