You will need :
Your phone/device to download Microsoft Authenticator.
You can download the Microsoft Authenticator app from any app store eg. Play store for android / App Store for Apple IOS device
Roughly 10 mins to set up
Log in using your provided xxxx@luminalearning.com log-in details.
Please change your password. You will be required to change your password when you log in for the first time using your newly created lumina learning account as the password given to you is a temporary password.
You will be required to set up MFA (Multi-factor authentication) for your Lumina Learning account as per lumina learning compliance policy.
Click Next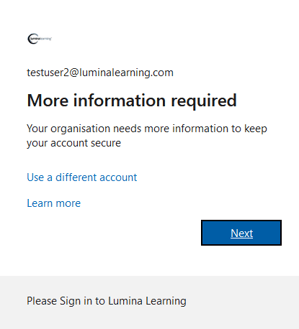 Click Next ( You should have already downloaded Microsoft Authenticator App on the device that you are setting authenticator with)
Scan the QR Code screen should be prompted as shown in the below screen.
Get your Tablet/IPad/Mobile Phone ready with the Microsoft Authenticator app open by clicking on three dots at the top right-hand side of the app > +Add account > Work or School account > Add work or school account should show up with two options – Scan a QR code and Sign in > Go to Scan a QR Code.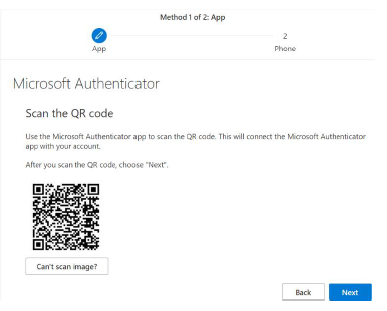 Scan the QR code with the Microsoft Authenticator app. You should receive a notification for Approve or Deny. Click Approve
Method 2 is registering your phone number. Input your mobile number and select the option you prefer via text or call.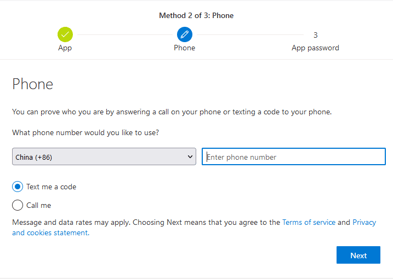 You phone will be registered after the verification of the SMS code that was sent to your phone number.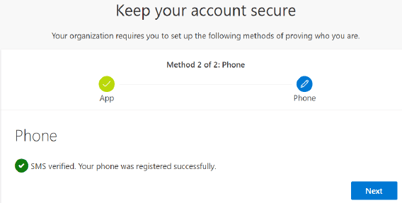 You will be prompted to screen showing up as Success below.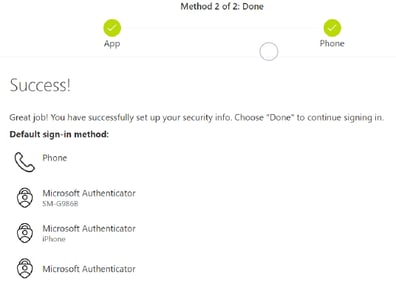 You are all set!
Adding Microsoft Authenticator app on different device
You can install the Microsoft Authenticator app on another iOS or Android device.
You can also use a different authenticator app if you would prefer.
Go to mysignins.microsoft.com/security-info (opens in a new window).
Click '+ Add method'.
Then select 'Authenticator app' and follow the instructions.
Select a different verification method
You can set which method Microsoft Lumina Learning sign-in will try first.
Go to mysignins.microsoft.com/security-info (opens in a new window).
Select Default sign-in method: Change

Click the default verification method. Select the verification method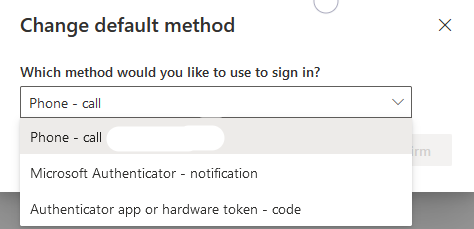 You should receive verification approval/code with the selection of the default method you made.
Please do contact support@luminalearning.com if you encounter any issues.