How to generate a portrait in another language
You can choose generate the portrait in different languages either by:
Regenerating an existing portrait from its original language into another language
Or
Choosing to set one or two default language(s) for a project. This means all portraits in this project will be available to download in these two languages.
Note that there is no extra charge for regenerating in another language.
Regenerating a Portrait
In the Downloads tab in the project, select the Participants whose portraits you wish to regenerate or 'Select All'.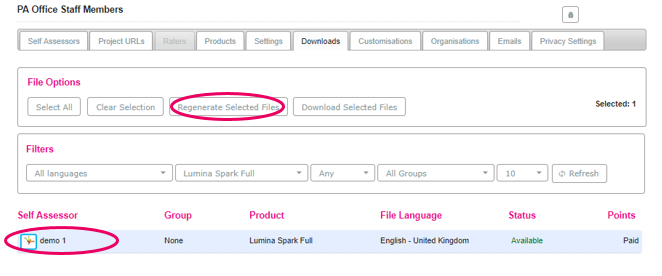 Choose the language in which you wish to regenerate the portrait and select Regenerate.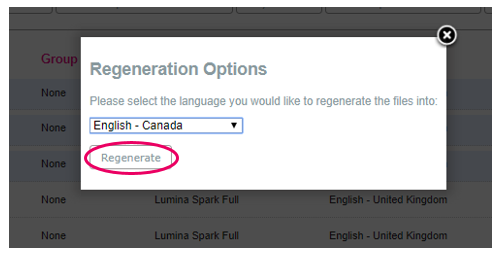 Regeneration normally takes a few minutes. First you will see 'Images in queue' then 'PDF in queue'. Wait until the status of the portrait is 'Available'. Then, in the Downloads tab select the name(s) of the person/people whose portrait(s) you wish to download and click Download Selected Files.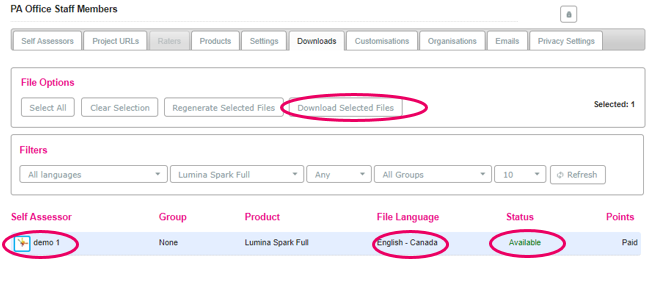 The language will now be changed in the regenerated portrait.